Retail Sales Representative Jobs in Qatar 2023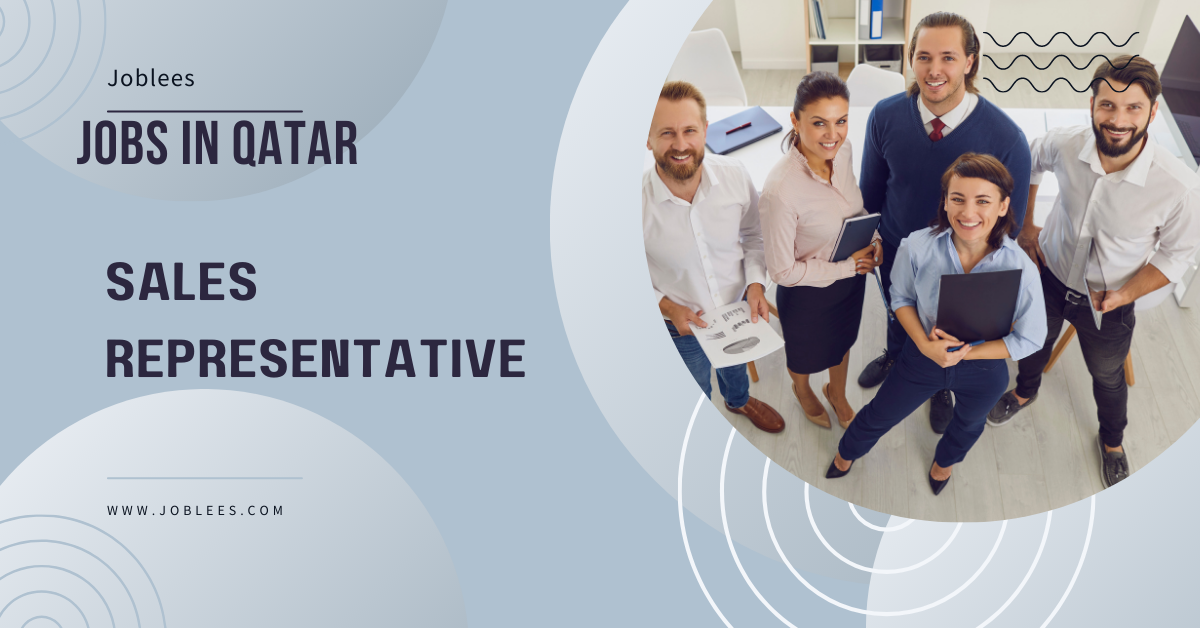 If you are interested, here are excellent jobs opportunity. Al Futtaim Private Company LLC announced the Retail Sales Representative Jobs in Qatar. More details about these jobs are as below.
Retail Sales Representative Jobs in Qatar
Jobs Details
| | |
| --- | --- |
| Hiring Company | Al Futtaim |
| Positions | Retail Sales Representative |
| Job Location | Doha, Qatar |
| Job | 154898 |
| Closing Date | 24 August 2023 |
Retail Sales Representative Jobs in Qatar
Also Read: Driver Jobs in Qatar
Description
Retail Sales Representative Jobs in Qatar
To build trust and credibility while helping consumers choose from the business's product line, while also upholding the company's level of merchandising and guaranteeing stock availability, in order to meet the sales target established by the firm by going above and beyond expectations.
What you will do
Retail Sales Representative Jobs in Qatar
Promote the sales of items by detecting and taking advantage of sales opportunities, proposing other approaches to issues, and recommending add-on purchases in order to meet the set sales target.
Determine "slow moving" or "non-selling" products and advise sales action to his supervisor along with ways to increase sales.
Using the company-approved marketing techniques, keep the product display well stocked.
Know the HFB product line inside and out.
In order to retain the company's competitive edge and to appropriately advise consumers, keep up with local market trends by paying attention to information provided by customers, keeping an eye on media advertising and promotions, and making planned market visits.
be informed of any modifications to existing goods or additions to the company's product line; Inform the sales manager of any customer issues, complaints, or suggestions about the product line and/or any product-line gaps.
examine the availability and positioning of price labels, product information tags, and other communication media by conducting a daily in-depth check of his designated area.
Review the daily stock level for each product in his responsibility area and make ordering recommendations to the shopkeeper.
liaises with the procurement executive to get data on supplies in his designated region.
Required skills to be successful
Customer Focus
Initiative
Sales Driven
Fluency in Written and spoken English
What equips you for the role
3 to 5 years in a similar role.
Customer Focussed
Individual Accountability
Continuous Improvement
Personal Leadership
Teamwork
About Al-Futtaim Retail
Over the past 30 years, Al-Futtaim Retail has established itself as one of the top players in the Middle East, Africa, and Asia. In the Middle East, we have relationships with IKEA, ACE, and Toys R Us, and in Asia, we have collaborations with the Inditex Group of Brands, which includes Zara, Mango, Bershka, and P&B. With over 75 stores offering both fashion and food alternatives, we are also one of Marks and Spencer's major global partners in both areas.
With the thrilling Watsons and B&Q debuts most recently, we were in charge of introducing brands for the first time to the Middle East. We strive to be flexible and adaptable to our markets with future launches and development. To make this happen, we seek out the greatest talent from all walks of life who will continue to push and grow our multicultural workforce, which consists of people from over 100 different nationalities spread over 12 different countries. Join us right away to change the world.
How to Apply
Retail Sales Representative Jobs in Qatar please click the following link and then apply online.
Disclaimer: Please note that joblees.com only provides jobs in a single place for our valuable users. We are not providing jobs directly or indirectly. Apply for the jobs at your own risk. Thank you