Security Supervisor Jobs in Qatar 2023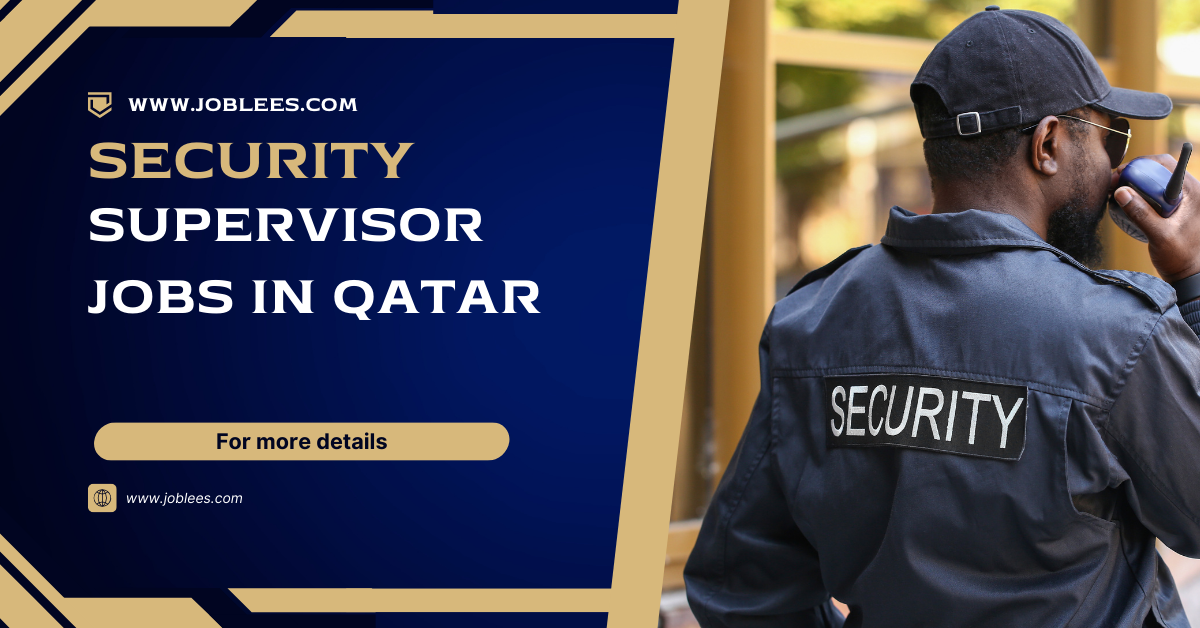 If you are interested, here are excellent jobs opportunity. Harinsa Qatar announced the Security Supervisor Jobs in Qatar 2023. More details about these jobs are below.
Security Supervisor Jobs in Qatar
Jobs Detail
| | |
| --- | --- |
| Company | Harinsa Qatar |
| Positions | Security Supervisor |
| Job Location | Doha, Qatar |
| Job Type | Full time |
| Salary | USD 5,000 – 5,999 |
| Gender | Male |
| Experience | 1 Year |
Security Supervisor
Also Read: Security System Administration Officer Jobs in Qatar Airways
Job Summary
Security Supervisor Jobs in Qatar
Incorporate information technology, human resources, communications, legal, facilities management, and other departments into the oversight and coordination of security initiatives.
Determine security requirements and initiatives. oversee a network of contractors and directors who look after the assets of the company.
Consistently offer professional, friendly and engaging service
Responsible to handle the security staff.
Ensure the overall safety and security of the hotel guests, Colleagues and hotel premises
Act as a member of the Emergency Response Team, responding in cases of fire, accident, safety concerns and calls for medical assistance
Ensure that any violations to law or hotel policy is investigated and reported
Respond to all emergency situations and provide First Aid and C.P.R. as required
Correct and report any fire hazards or health and safety hazards
Report and investigate occurrences of accidents, complaints, criminal activity, and crisis situations
Conduct regular floor patrols, cash counts and crowd control
Conduct departmental key control audits and maintain key control records
Maintain computer records of all actions in a Daily Activity Report
Assist guests regarding hotel facilities in an informative and helpful way
Follow department policies, procedures and service standards
Follow all safety policies
Other duties as assigned
Skills
Presentable and good looking
Well organised
Active and patient
About Company
As the leading contractor in the State of Qatar for many years to come, Harinsa Qatar (HQ) was established in 2007 with the main objective of becoming a benchmark in conducting business in the construction industry.
HQ is a part of the ECISA Group, a medium-sized family-run company founded in 1968 by Manuel Peláez Castillo that, with the help of his sons, successfully produced more than 2000 projects over the course of the last 50 years and rose to become the top firm in Europe for the construction of high-rise structures.
How to Apply
Security Supervisor Jobs in Qatar please click the following link
Disclaimer: Please note that joblees.com only provides jobs in a single place for our valuable users. We are not providing jobs directly or indirectly. Apply for the jobs at your own risk. Thank you