Driver Jobs in Qatar 2023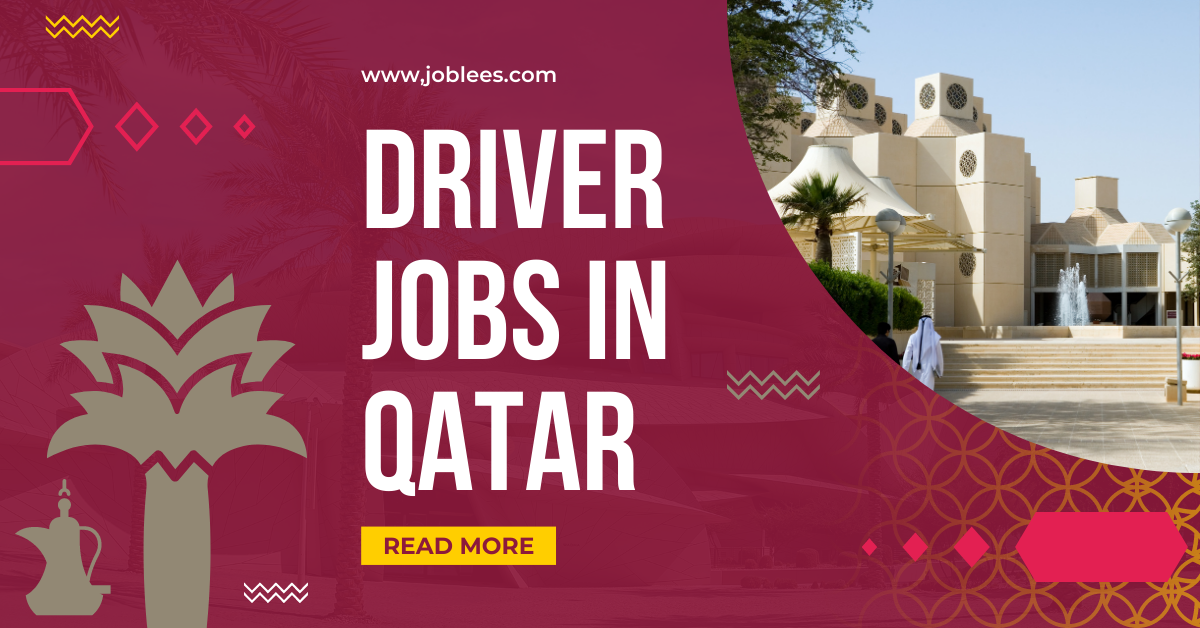 If you are interested, here are excellent jobs opportunity. The St. Regis Doha announced the Driver Jobs in Qatar 2023. More details about these jobs are as below.
Driver Jobs in Qatar
Driver Jobs in Qatar Details
| | |
| --- | --- |
| Hiring Company | The St. Regis Doha |
| Positions | Driver |
| Job Location | Doha, Qatar |
| Job Type | Full Time |
| Salary | Negotiable |
Driver Jobs in Qatar
Also Read: Technical Support Manager Job in Doha Qatar
Description
Driver Jobs in Qatar
Transport visitors with a property vehicle to and from certain locations. All excursions should be documented both before and after each one. When not in use, leave your car in the appropriate spot. Check the condition and damage of company cars. For the rental car, check the fluid levels and tire pressure, and fill up as needed. Any time a vehicle requires maintenance, let the right people know. All vehicle occurrences, such as damages and accidents, should be documented, and manager or supervisor should be given incident reports. Complete safety training and certifications; notify the manager of mishaps, injuries, and dangerous working circumstances.
Follow all corporate and security rules and procedures; notify the appropriate parties of any maintenance issues, safety risks, mishaps, or injuries; and complete all required safety training and certifications. Make sure your outfit and demeanour are both tidy and refined. Ensure the privacy of private information and safeguard the assets of the firm. Encourage your coworkers and treat them with respect and decency. Help the squad achieve its objectives.
Visually check the machinery, tools, and other items to look for flaws. Hand-eye coordination and fine motor abilities are needed to grasp, turn, and move items of different sizes and weights. Reach above and below the knees while bending, twisting, tugging, and stooping are all acceptable movements. Navigate through tight, high, or constrained locations. Step across uneven, sloping, or slippery surfaces. Move up and down service ramps and/or stairs. manual dexterity and large motor skills are used continuously, and bi-manual dexterity and fine motor abilities are frequently used. Welcome and thank all visitors in accordance with business standards. Communicate with people in a straightforward, professional manner, and answer the phone politely. carry out additional, comprehensible tasks as directed by managers.
About Company
The St. Regis Doha is situated on the West Bay, close to the Diplomatic District of Qatar's affluent capital city and is steeped in Middle Eastern mystery. The hotel is located next to the Arabian Gulf, which is bordered by sand dunes, historic buildings, and the picturesque Pearl Island. The 1,850 square meter Grand Ballroom is only one of the many dining and event venues found inside our storied resort. Additionally, the St. Regis Doha has a top-notch Guerlain Spa and direct access to the beach, where exclusive cabanas are waiting. Each of our 335 luxurious rooms and suites features state-of-the-art technology, a captivating sea view, and custom décor with Arabian influences. Anytime, day or night, St. Regis Butler Service is accessible for any need.
How to Apply
Please click the following link and submit your details for Driver Jobs in Qatar 2023.
Disclaimer: Please note that joblees.com only provides jobs in a single place for our valuable users. We are not providing jobs directly or indirectly. Apply for the jobs at your own risk. Thank you