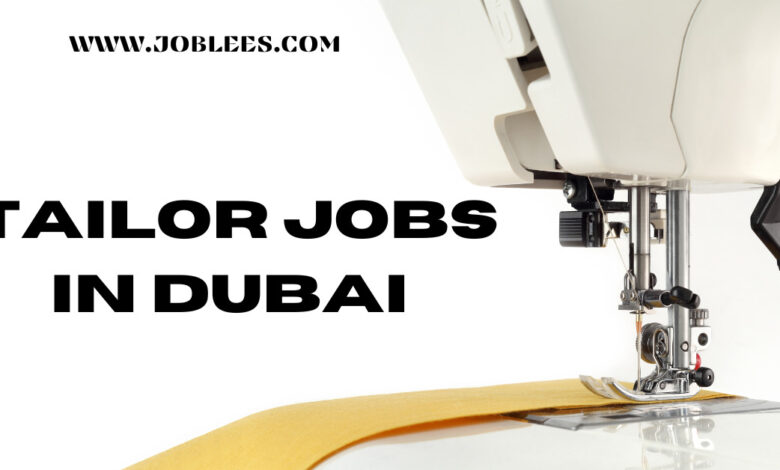 If you are interested, here are excellent jobs opportunity. A Tailor shop of Dubai announced the Tailor Jobs in Dubai 2023. More details about these jobs are as below.
Tailor Jobs in Dubai UAE
Urgent Hiring
| | |
| --- | --- |
| Position | Tailor |
| Job Location | Ajman, Dubai |
| Salary | AED 1501-2000 |
| Experience | 2-3 Years |
| Gender | Male |
| Last Date | 1 April 2023 |
Tailor Jobs in Dubai UAE
Description
Tailor Jobs in Dubai UAE
We are currently looking for passionate, vivacious housekeeping professionals who pride themselves on being able to provide our guests with exceptional levels of customer service and innovative solutions.
A significant responsibility of your position as a tailor will be to do daily tailoring tasks as directed by superiors while abiding by hotel regulations and procedures.
• Handle minimal adjustments that visitors want;
• Measure, create, or modify uniforms for new staff.
Maintain and repair uniforms for all hotel staff. Keep a thorough record of the daily work. Convert used linen into new items for circulation. Organize and take inventory of all fabric materials. Keep the tailoring space neat and orderly. Assume duties and tasks provided by superiors.
How to Apply?
If you are interested in the Tailor Jobs in Dubai UAE, please send your CV to the email address given below. You may also contact the job provider at the phone number.
0509795667
Disclaimer: Please note that joblees.com only provides jobs in a single place for our valuable users. We are not providing jobs directly or indirectly. Apply for the jobs at your own risk. Thank you