Water Treatment Specialist Jobs in Saudi Arabia 2023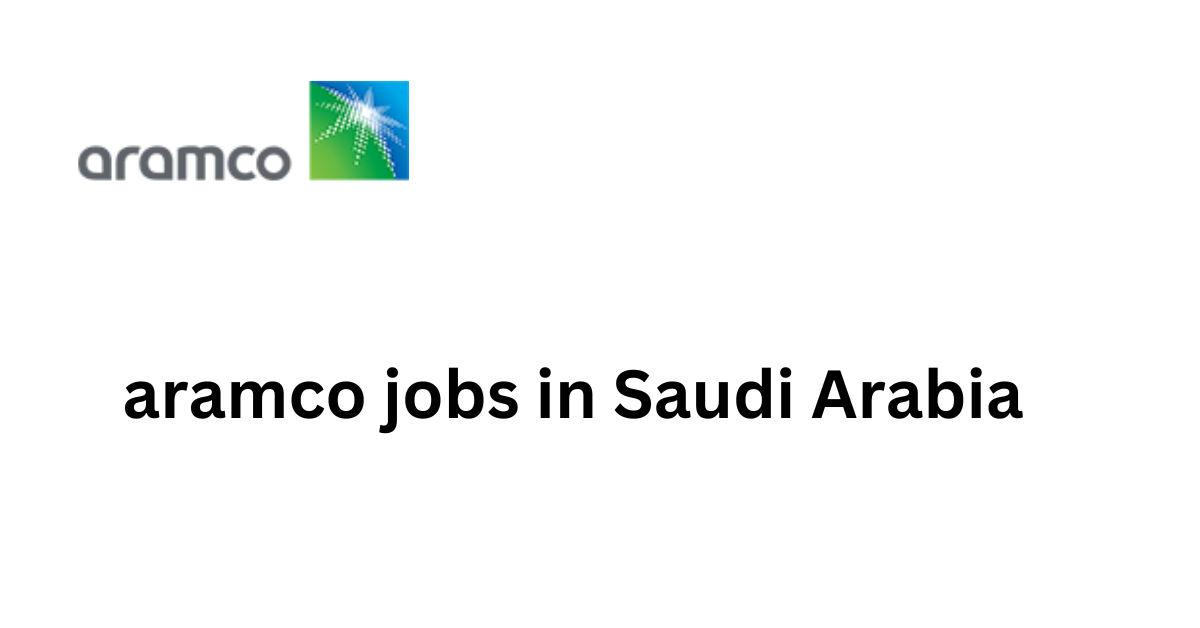 If you are interested, here are some excellent job opportunities. Aramco announced the Water Treatment Specialist Jobs in Saudi Arabia 2023. More details about these jobs are below.
Water Treatment Specialist Jobs in Saudi Arabia
| | |
| --- | --- |
| Hiring Company | Aramco |
| Positions | Water Treatment Specialist |
| Location | Saudi Arabia |
| Education | Bachelor's Degree in chemical or environmental engineering |
| Experience | Over 9 years of industry experience |
| Job Type | Full-time & permanent |
Water Treatment Specialist Jobs
Also Read: Electrical Engineer Jobs in Saudi Arabia
Description
Water Treatment Specialist Jobs in Saudi Arabia
Aramco holds a special place in the world's energy sector. With the lowest upstream carbon intensity of any significant producer, we are the greatest hydrocarbon (oil and gas) producer in the world.
Our goal is to maximize the value of the energy we produce for the world while also enhancing the value of Aramco to society. To that end, we have made major investments in infrastructure and technology.
Our nine decades of expertise as responsible stewards of the huge hydrocarbon resources of the Kingdom have given us the ability to combine market discipline with a generations-spanning perspective on the future. We are headquartered in the Kingdom of Saudi Arabia and have offices all over the world. This obligation has motivated us to provide major societal and economic advantages not only to the Kingdom but also to the many communities, economies, and nations that depend on the reliable and essential energy we provide.
We are among the top five global enterprises by market capitalization and are one of the most lucrative businesses in the world.
Overview
Water Treatment Specialist Jobs in Saudi Arabia
An experienced Water Treatment Engineer is needed by Saudi Aramco's Energy Systems Division (ESD).
All Saudi Aramco industrial and non-industrial sites must get help and solutions from the ESD for process utilities and energy efficiency.
The primary responsibility of the Senior Water Treatment Engineer is to offer technical and economic services, including process knowledge regarding Water Treatment Systems. Media filtration, ion exchange, membrane desalination, thermal desalination, water treatment chemical injection, cooling water, condensate, and process water treatment are among the water treatment systems.
Responsibilities
Water Treatment Specialist Jobs
Working closely with operations personnel to understand their needs, and produce designs and services to meet these expectations
Review existing systems to identify improvement opportunities, potential problems, and remedies to existing problems, and conduct continuous improvement studies
Provides capital and operations program leadership by originating and carrying out initiatives to improve performance, optimize systems, and increase revenue to achieve best-in-class results in business.
Evaluate best practices and advanced technologies and incorporate them into Saudi Aramco's standards to be implemented in oil and gas processing, oil refining, and petrochemical complexes
Develop the conceptual design for scoping of new projects, review and approve the engineering calculations and design packages by engineering contractors
Deliver presentations to international audiences of experts and publish technical papers
Mentor junior engineers, and deliver in-house training courses
Work independently and create a positive work environment
Act as a technical advisor and provide timely operational support to Saudi Aramco's organizations
Demonstrate excellent technical report writing and presentation skills
Evaluates capabilities of vendors/contractors to offer their services to Saudi Aramco
Ready to take up special assignments to different organizations
Minimum Requirements
Water Treatment Specialist Jobs in Saudi Arabia
Bachelor's Degree (advanced degree preferred) in chemical or environmental engineering.
Over 9 years of industry experience in the area of water treatment systems design, in addition to a strong operating background
Demonstrate experience, preferably in Oil & Gas industry, with several years of full responsibility over the water treatment systems, such that the incumbent is clearly recognized as subject matter expert
Up-to-date engineering knowledge of the design, operation and troubleshooting of one or more of the following water treatment systems; Media Filtration, Ion Exchange, Membrane Desalination, Thermal Desalination, Water Treatment Chemicals Injection, Cooling water, condensation, process water treatment, etc.
Knowledge of applicable international regulations, codes, and standards
Working environment
We offer demanding and lucrative professional, technical, and industrial opportunities, and we compensate our high-performing staff accordingly.
Our employees at Aramco work on initiatives that are really on a global scale, supported by investments in money and technology that are unparalleled. Additionally, we make significant investments in people development since, as a global energy company, we are tasked with solving some of the most difficult technical, logistical, and environmental problems.
Over many years, we have had a distinguished history of educating and preparing our personnel. Through one of the largest workforce development programs in the world, employees at all levels are encouraged to increase their sector-specific knowledge and competencies.
How to Apply
If you are interested these Water Treatment Specialist Jobs in Saudi Arabia, please apply now
Disclaimer: Please note that joblees.com only provides jobs in one place for our valuable users. We are not providing jobs directly or indirectly. Apply for the jobs at your own risk. Thank you