Food Service Worker Jobs in USA 2023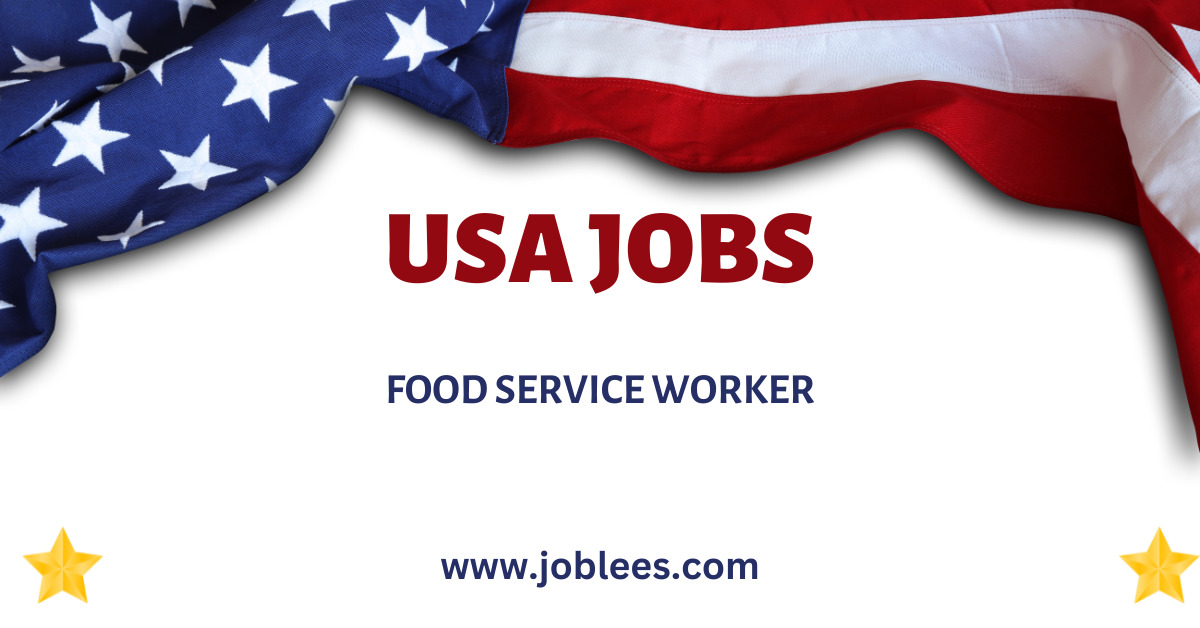 If you are interested, here are excellent jobs opportunity. USAJOBS announced the Food Service Worker Jobs in USA. More details about these jobs are as below.
Food Service Worker Jobs in USA
Jobs Detail
| | |
| --- | --- |
| Hiring Company | USAJOBS |
| Job Position | Food Service Worker |
| Job Location | Andrews AFB, Maryland |
| Job Type | Full Time |
| Industry | Government and Public Services, Federal |
| Last Date | 27 March 2023 |
Food Service Worker Jobs in USA
Also Read: 5 High-Demand Careers of the Future
About the job
Establishes a serving line with glasses, silverware, dishes, trays, napkins, condiments, and cold menu items (such as salad, dessert, bread, and cold drinks). takes trays and plates off of tables.
operates, disassembles, and cleans all electrical kitchen equipment. cleans kitchen appliances (e.g., worktables, sinks and refrigerators). Separates trash and food waste from glasses, silverware, and dishes in the dishwashing area. Dishwashers are loaded, run, and clean dishes, glasses, and silverware are stored. cleans carpets, vacuums, and washes countertops and tables. sweeps and mops kitchen floors, washes walls, cleans windows, and disinfects garbage cans.
Identifies, cleans, peels, and chops fresh produce
Performs other related duties as assigned.
Requirements
Conditions of Employment
This position Food Service Worker Jobs in USA requires the incumbent to complete a background investigation with favorable results.
Experience
No previous experience is required.
Qualifying Knowledge, Skills and Abilities (KSAs)
the capacity to read, comprehend, and follow straightforward oral directions. the ability to operate small equipment and clean using hand tools. being able to occasionally lift or move objects weighing more than 20 pounds without help. Long-term endurance in standing, walking, stooping, reaching, pushing, and bending.
Education
Food Service Worker Jobs in USA
Some federal jobs allow you to substitute your education for the required experience in order to qualify. This position does not allow for education substitution.
How to Apply
If you are interested in the Food Service Worker Jobs in USA, please apply now
If interested in applying for this position you may preview the online application: https://apply.usastaffing.gov/ViewQuestionnaire/11845322
Disclaimer
Please note that joblees.com only provides jobs in a single place for our valuable users. We are not providing jobs directly or indirectly. Apply for the jobs at your own risk. Thank you