Sales Account Manager Jobs in Doha Qatar 2023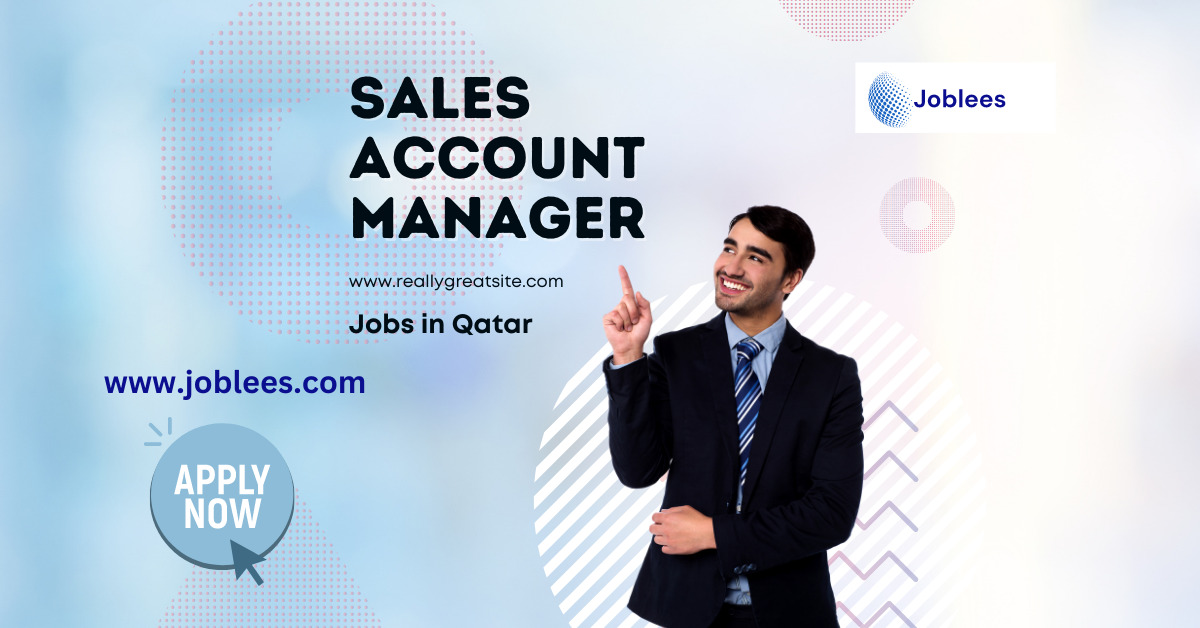 If you are interested, here are excellent jobs opportunity. Al Futtaim announced the Sales Account Manager Jobs in Doha Qatar. More details about these jobs are as below.
Sales Account Manager Jobs in Doha Qatar
| | |
| --- | --- |
| Hiring Company | Al Futtaim |
| Position | Sales Account Manager |
| Location | Doha Qatar |
| Education | Bachelor's degree in ICT, Business Administration / related OR equivalent. |
| Ref # | 152725 |
Sales Account Manager Jobs in Doha Qatar
Also Read: Construction Manager Jobs in Canada
Description
Sales Account Manager Jobs in Doha Qatar
Important contributor to the IT/ELV Division's goals of customer acquisition and revenue growth. Assist the divisional manager in acquiring new prospects and business know-how. Make that accurate records of sales and client quotes are kept. Prepare bids, technical submittals, and pre-qualifications to lead the sales. Reach the divisional sales goal and help to gain new clients and market share.
Responsibilities
Assume full responsibility for sales efforts and serve as a single point of contact for customers and internal supporting departments (prospecting, generating opportunities, submitting proposals,s and closure of orders).
Study of market circumstances, target vertical industry segments, prospecting, and lead generation strategy are all part of the sales plan and execution.
Effective and proactive communication with all relevant parties, including internal departments, suppliers, and customers.
Documentation and record keeping.
Effective customer account management skills.
Must be a keen learner of new technologies, products, and solutions
Skills
Sales Account Manager
Leadership
Communication
Strong initiative
Negotiation skills
Market Knowledge
Requirements
Bachelor's degree in ICT, Business Administration / related OR equivalent.
4 – 5 years of experience in the Qatar Market (required).
Qatar's Driving license is highly desirable.
Proficient use of Microsoft Applications.
Fundamental knowledge and understanding of ICT/ELV Domain-Networks, IP Telephony, Digital transformation, Hardware, and software.
About Al-Futtaim
Al-Futtaim Group, which began as a trade company in the 1930s, is now one of the most diversified and forward-thinking privately held regional companies with its headquarters in Dubai, United Arab Emirates. Al-Futtaim Group partners with more than 200 of the most admired and innovative brands in the world. The group is organised into five operating divisions: automotive, financial services, real estate, retail, and healthcare. It employs more than 35,000 people across more than 20 countries in the Middle East, Asia, and Africa. Due to its entrepreneurial spirit and unwavering commitment to its consumers, Al-Futtaim Group is able to adapt to the shifting demands of its clientele in the societies in which it conducts business.
Al-Futtaim Group continues to improve the lives and aspirations of its clients every day by respecting our core principles of respect, excellence, teamwork, and integrity.
How to Apply
If you are interested in the Sales Account Manager Jobs in Doha Qatar, please click the Apply Now and apply online
Disclaimer
Please note that joblees.com only provides jobs in a single place for our valuable users. We are not providing jobs directly or indirectly. Apply for the jobs at your own risk. Thank you