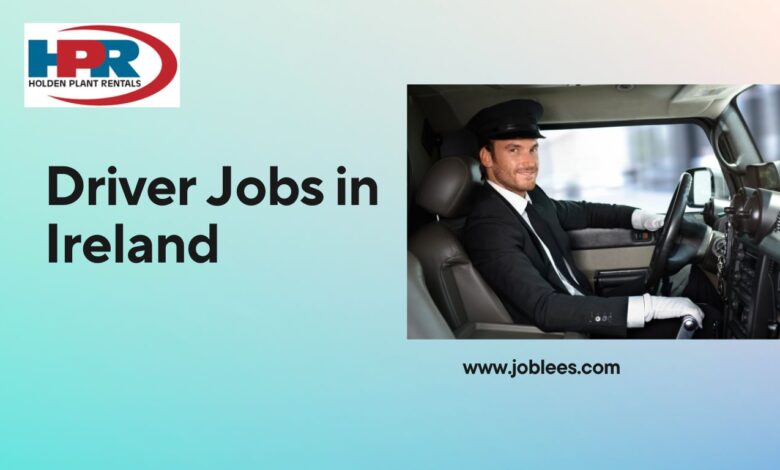 If you are interested, here are excellent jobs opportunity. The Holden Plant Rentals Ltd announced the Driver Jobs in Ireland. More details about these jobs are as below.
Driver Jobs in Ireland
With a focus on providing Semi State Companies, Government Bodies, and Local Authorities with all of their fleet supply and management needs, Holden Plant Rentals Ltd. has grown to become Ireland's largest fleet management and vehicle rental firm. This has been made possible by our dedication to providing excellent customer service, as well as by our understanding of the always shifting environment. We are accredited to the following standards: ISO 9001, ISO 14001, BSOHAS 18001, ISO 50001, and ISO 55001 as part of our ongoing commitment to raising our standards.
| | |
| --- | --- |
| Company | Holden Plant Rentals Ltd |
| Position | HGV and Van Drivers |
| Job Location | Mullinavat, County Kilkenny |
| Job status | Permanent |
| License | C Class |
Description
HGV Drivers are needed for a position with Holden Plant Rentals; duties include handling and managing vehicle logistics on a national level. Qualified candidates must be self-driven, flexible with their schedule, have good communication skills, and possess a valid HGV licence and CPC. Generous pay (between €12.50 and €15 per hour) is offered to qualified candidates.
Relevant Licence required
Living in and eligible to work in Ireland
How to Apply
If you are interested in Driver Jobs in Ireland, you can send your CV to the email address and also the Contact we provided below:
https://www.jobs.ie/ApplyForJob.aspx?Id=2105148&p=1|application_confirmed
For more information plz contact
Tel: 051-898106
Disclaimer: Please note that joblees.com only provides jobs in a single place for our valuable users. We are not providing jobs directly or indirectly. Apply for the jobs at your own risk. Thank you