UK Jobs
Structural Design Engineer Job in London United Kingdom 2023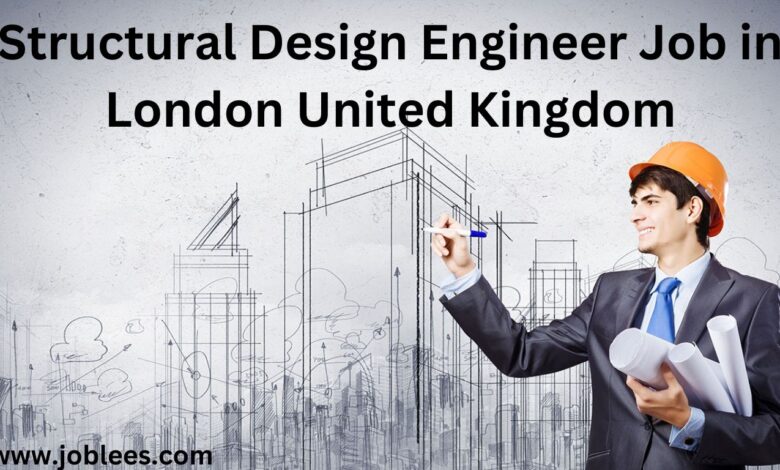 If you are interested, here are excellent jobs opportunity. Anglo Technical & Engineering Recruitment announced the Structural Design Engineer Job in London United Kingdom. More details about these jobs are as below.
Structural Design Engineer Job
| | |
| --- | --- |
| Hiring Company | Anglo Technical & Engineering Recruitment |
| Job | Structural Design Engineer |
| Job Location | London, WC2N 5DU |
| Salary | £30,000 to £50,000 per year |
| Experience | 3 Years |
| Qualification | Bachelor's Degree |
| Last Date | 24 January 2023 |
Structural Design Engineer
Summary
Structural Design Engineer job duties include carrying out intricate structural design and inspection for short-term and modest permanent construction projects and offering technical assistance for operational tasks.
Technical design
Create and validate intricate technological designs (including calculations, drawings, risk assessments, design certificates)
Create preliminary pricing designs
Obtain independent audits and/or technical clearances from third parties (e.g. for rail works)
Ensure design outputs comply with CDM, health and safety regulations, and environmental regulations
Technical support
Offer technical knowledge or guidance
Develop value-engineered alternatives and/or propose them (during design or construction phases)
-Conduct a technical examination of method statements for sophisticated or novel techniques.
Review flaws or compensation occurrences and offer recommendations for improvement.
Administrative support
Assist in the approval of outside vendors
Help create and manage technical design processes, methods, and standards – Obtain or give pricing for estimating needs
General responsibilities
Liaise with clients, customers, suppliers, and other parties as required. Help promote best practises internally. Help attract customers.
Requirements
Structural Design Engineer job
2-3 years of experience in the field of structural engineering, including expertise in the detailed design of permanent or temporary structures and the use of frame analysis, structural design, and CAD software for design purposes (not drafting)
Capability to do calculations manually or using software like MathCAD
Working familiarity with pertinent industry standards (Eurocodes, BS 5975 and other BS standards for structural design still used in the industry)
Work experience doing design calculations, analyses, and creating or adhering to structural methodology in a structural engineering office
A degree in structural engineering or a related field; – in-depth familiarity with structural concepts; – familiarity with the procedures and techniques used in construction;
The capacity to recognise critical load scenarios and structural appropriateness
How to Apply
Application for Structural Design Engineer job
https://www.anglo.com/water-jobs/Structural-Design-Engineer-23270?utm=apply-vacancy
Disclaimer: Please note that joblees.com only provides jobs in a single place for our valuable users. We are not providing jobs directly or indirectly. Apply for the jobs at your own risk. Thank you