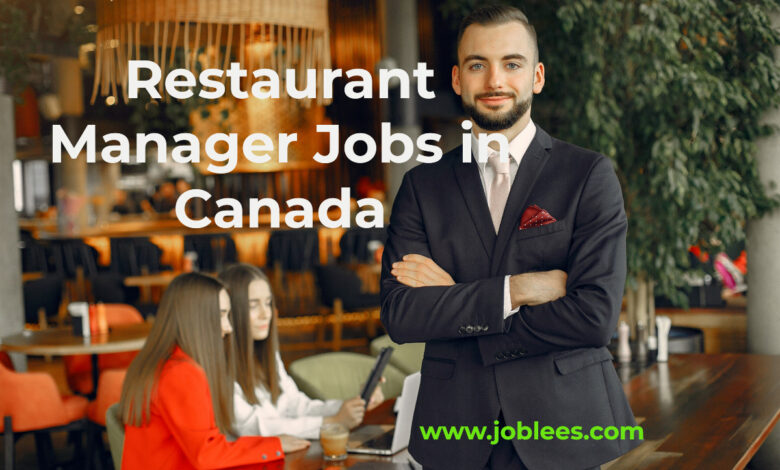 If you are interested, here are excellent jobs opportunity. The Subway Sandwiches announced the Restaurant Manager Jobs in Canada 2023. More details about these jobs are as below.
Restaurant Manager Jobs in Canada
| | |
| --- | --- |
| Company | Subway Sandwiches |
| Job Positions | Restaurant Manager |
| Job location | Pickering, ON |
| Salary | $27.00 Hourly |
| Experience | 1-2 Years |
| Last Date | 14 April 2023 |
Restaurant Manager Jobs in Canada
Also Read: Web Developer Jobs in Canada
About Company
In 1965, when Fred DeLuca was 17 years old, he consulted nuclear physicist and family friend Dr. Peter Buck for guidance on how to pay for his college tuition. The two created a business alliance that would ultimately transform the quick service restaurant sector with an idea to open a submarine sandwich shop and an initial $1,000 investment from Dr. Buck.
In August 1965, the partners launched their first eatery in Bridgeport, Connecticut, where they provided the neighborhood with sandwiches that were created to order, customized, and reasonably priced.
Responsibilities
Restaurant Manager Jobs in Canada
Plan, coordinate, lead, oversee, and assess daily activities.
Establish the services to be provided and put operational processes in place.
enforce territorial and provincial alcohol laws and regulations
Maintain order and inventory
Make sure to adhere to the rules on health and safety.
Make agreements with vendors to purchase food and other supplies.
Deal with customers to get catering or facility use
Respond to consumer grievances or issues
Offer client support
How to Apply
If you are interested in the Restaurant Manager Jobs in Canada, please send your CV to the email address given below. You may also contact the job provider at the phone number.
By email
Disclaimer: Please note that joblees.com only provides jobs in a single place for our valuable users. We are not providing jobs directly or indirectly. Apply for the jobs at your own risk. Thank you