HR Business Partner Digital and Technology Jobs in Dubai 2023-UAE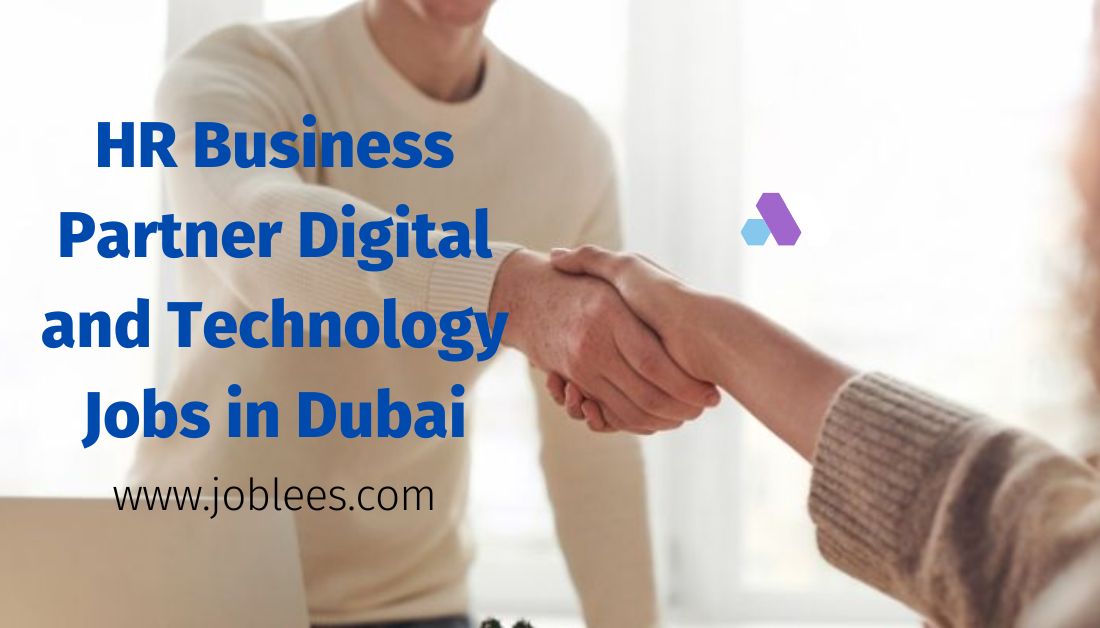 If you are interested, here are excellent jobs opportunity. Al Futtaim Private Company LLC announced the HR Business Partner Digital and Technology Jobs in Dubai. More details about these jobs are as below.
HR Business Partner Digital and Technology Jobs in Dubai
| | |
| --- | --- |
| Hiring Company | Al Futtaim Private Company LLC |
| Position | HRBP – Digital and Technology |
| Location | Dubai-UAE |
Description
Al-Futtaim Group, which began as a trade company in the 1930s, is now one of the most diverse and forward-thinking privately held regional companies with its headquarters in Dubai, United Arab Emirates. Al-Futtaim Group partners with more than 200 of the most admired and innovative brands in the world. The group is organised into five operating divisions: automotive, financial services, real estate, retail, and healthcare. It employs more than 35,000 people across more than 20 countries in the Middle East, Asia, and Africa. Due to its entrepreneurial spirit and unwavering commitment to its consumers, Al-Futtaim Group is able to adapt to the shifting demands of its clientele in the communities in which it conducts business.
Al-Futtaim Group continues to improve the lives and ambitions of our clients every day by following our principles of respect, excellence, teamwork, and integrity.
About the Role
We are looking for a highly qualified and driven HRBP – Digital for our corporate services to provide senior line management with advice on all human capital management issues while having a strategic understanding of the business strategy, priorities, and operating model to guarantee the right people capabilities are in place to deliver the best possible business performance.
Job Summary
By leading efforts in talent acquisition and management, performance management, reward and recognition, learning and development, and resource planning within the framework of the overall HR agenda and strategy and utilizing the expertise of the Centre's of Excellence (COE's), the HR Business Partner – Digital will be delivering traditional HR support within the Group Digital division.
Additionally, a significant portion of the role will involve collaborating with the Digital team to advance and sustain the digital agenda as it intersects with the people agenda, particularly in terms of organization design and development, digital talent upskilling, digital talent attraction and retention, ways of working in a highly productive environment, developing high performance organisation working practices', and change management to ensure engagement and alignment of all employees to the new strategy.
Job Duties
Make sure HR is a key player in creating an organisational structure that will support the Group's accelerated adoption of digital transformation.
Create and put into practise HR procedures that promote high performance in an agile operating model, and change organisational standards and values to support the digital agenda by utilising COEs.
take part in organisational, team, and individual OD interventions
Be the change management leader by working with the company to strengthen resilience, create a high-performing environment, and align the organization with the digital agenda. This involves creating an inclusive organizational culture that is diverse, responsible, and in line with strategy, values, and behavior's.
Reinforce the value of HR efforts by providing thought leadership in relation to the strategic delivery of HR activities.
Promote innovative working practises among HR professionals and emphasise the necessity to update procedures to meet demands of the digital environment
Manage the execution of challenging change management activities while ensuring divisional alignment.
Consult with the company's management and leadership on a regular basis to encourage and support the uptake of the company's fundamental principles at all levels.
Help the management and leadership team in conducting efficient investigations, resolving employee relations concerns, and making recommendations for sensitive and difficult circumstances.
Requirements
Minimum Qualifications and Knowledge:
A professional qualification in Human Resources or Business Management, or a First Degree
Knowledge of HR best practices, HR policies and HR industry trends
Minimum Experience:
5 to 7 years HR Experience preferably in the capacity of an HRBP, working in a dynamic best practice operating model for large multinational organizations
How to Apply
Before you click "apply," please carefully read the job description to make sure you can convincingly explain why this position is a good fit for you. You should also take the time to create a well-written, personalized CV to increase your exposure. To ensure that we make the finest connections between people and opportunity, each member of our global talent acquisition team is given a specific business to work with. We evaluate candidates based on how well they match with our values of respect, integrity, collaboration, and excellence in addition to whether they possess the necessary skills and behaviors'.
We also want to be accessible to you throughout the application process in order to uphold our promise to candidates about their candidate experience. Every application is reviewed, and we try our best to respond.
https://career5.successfactors.eu/careers?company=C0001144036P
Disclaimer
Please note that joblees.com only provides jobs in a single place for our valuable users. We are not providing jobs directly or indirectly. Apply for the jobs at your own risk. Thank you