Construction Workers Jobs In Dubai 2023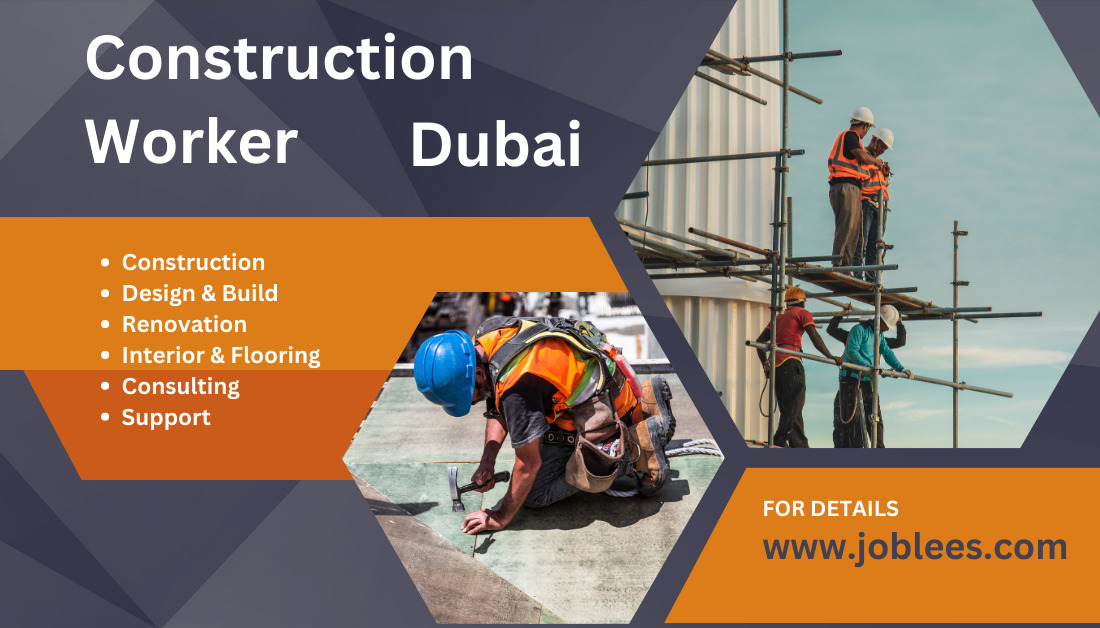 If you are searching for a Construction Workers Jobs In Dubai? You are perfectly in the right place here are some beautiful jobs opportunities for you in Dubai.
Anyone who works on construction projects, whether they include residential or commercial buildings, is referred to as a construction worker. There are several vocations in the construction business, despite the common misconception that construction employees only engage in the physical labour of building things. These positions might entail working in the design field, teaching at a trade school, or even working for a business that provides materials.
Carpenters, electricians, plumbers, masons, painters, bricklayers, roofers, labourers, and many other occupations fall within the broad category of construction workers. Since many construction workers are required to work long hours in warm conditions, they must be careful to maintain good health while doing so.
Construction Workers Jobs In Dubai
Complete details about Construction Workers Jobs In Dubai are as below:
Jobs Description
Following is the job description for a Construction Workers In Dubai:
Job Title: Construction Workers
Company Name: White Star Contracting
Job Location: Dubai
Salary: AED 1501-2000
Experience: Less than 1 Year
Job Type: Full Time
Gender: Any
Number of Vacancies: Not Mentioned
Start Date: As soon as possible
Responsibility
The work must be completed in accordance with the plan and specifications, which is the duty of the construction worker.
Additionally, they should confirm that they have all the necessary supplies and equipment to finish the job. They should tell their supervisor right away if they don't have what they need.
How to Apply?
If you are interested in Construction Workers Jobs In Dubai. You can send your CV in the following email address and you can also contact we provided below:
For more details
Disclaimer: Please note that joblees.com only provides jobs in a single place for our valuable users. We are not providing jobs directly or indirectly. Apply for the jobs at your own risk. Thank you