Carpenter Jobs in Muscat Oman 2023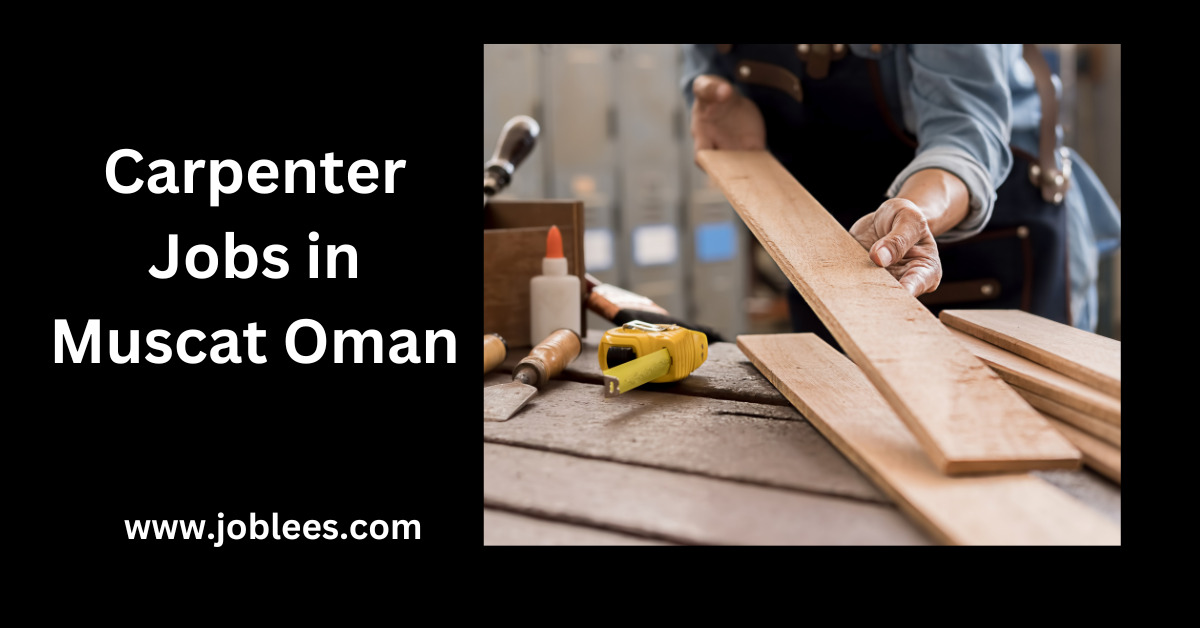 If you are interested, here are excellent jobs opportunity. Al Futtaim announced the Carpenter Jobs in Muscat Oman 2023. More details about these jobs are as below.
Carpenter Jobs in Muscat Oman
| | |
| --- | --- |
| Hiring Company | Al Futtaim |
| Job Title | Carpenter Jobs in Muscat Oman 2023 |
| Location | Muscat, Oman |
| Job ID | 152847 |
Carpenter Jobs in Muscat Oman
Also read: Security Guard Job in Dubai
About Al-Futtaim
Al-Futtaim Group, which began as a trade company in the 1930s, is now one of the most diverse and forward-thinking privately held regional companies with its headquarters in Dubai, United Arab Emirates. Al-Futtaim Group partners with more than 200 of the most admired and innovative brands in the world. The group is organised into five operating divisions: automotive, financial services, real estate, retail, and healthcare. It employs more than 35,000 people across more than 20 countries in the Middle East, Asia, and Africa. Due to its entrepreneurial spirit and unwavering commitment to its consumers, Al-Futtaim Group is able to adapt to the shifting demands of its clientele in the communities in which it conducts business.
Al-Futtaim Group continues to improve the lives and ambitions of its clients every day by respecting our core principles of respect, excellence, teamwork, and integrity.
Overview of the role
Responsible for all the construction of all the carpentry and paint work in the store. Ensure proper maintenance and repair of all carpentry related store assets.
Required Skills
Able to carry out Finishing Carpentry, Wood and painting, wall construction and floor covering.
Multitasker.
Good command of English language is preferred.
Good command of Arabic language is preferred.
Education & Experience
High School/ Vocational education
3-6 years' experience in carpentry.
Customer Focus.
Individual Accountability.
Continuous Improvement approach.
Personal Leadership.
Team Player.
How to Apply
If you are interested in the Carpenter Jobs in Muscat Oman, please click the following link and apply online.
Disclaimer
Please note that joblees.com only provides jobs in a single place for our valuable users. We are not providing jobs directly or indirectly. Apply for the jobs at your own risk. Thank you