Accountant Jobs in Dubai UAE 2023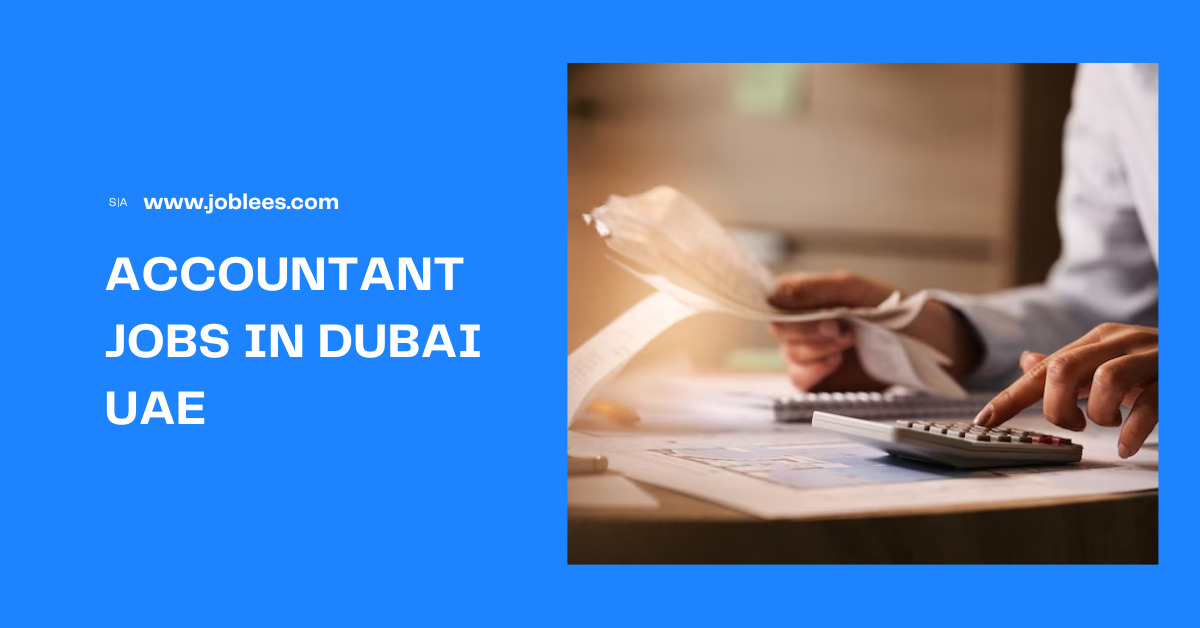 If you are interested, here are excellent jobs opportunity. Al Futtaim announced the Accountant Jobs in Dubai UAE 2023. More details about these jobs are as below.
Accountant Jobs in Dubai UAE
| | |
| --- | --- |
| Hiring Company | Al Futtaim |
| Job Title | Accountant Jobs in Dubai UAE 2023 |
| Position | Accountant |
| Job Location | Dubai, UAE |
| Experience | 3 to 5 years |
| Job ID | 153062 |
Accountant Jobs in Dubai UAE
Description
The primary duties of the position are to keep an accurate audit trail for the same, follow up on and recover receivables from contracted parties/insurance companies, and settle the amounts in front end and back end systems.
Tasks Accountant Jobs in Dubai UAE

Coordinate and compile claims submitted/ to be submitted
Maintaining a tracker and reconciliationbetween monthly revenue billed versus claims submitted
Ensure timely submission of claims
Follow-up with insurance team (internal) in case of mismatch between billed revenue versus claim amount
Analyze unit wise DSO and identify outliers if any
Close monitoring of DSO and timely flagging it to Finance Director when it goes beyond targeted range
Ad hoc reports and analysis as required by Line Manager
Qualifications
Bachelor's Degree in Commerce. Post Graduate degree/Diploma in Finance is preferable.
Job-Specific Skills
Accountant Jobs in Dubai UAE
Have knowledge to undertake the below mentioned multidisciplinary tasks;
• Accounting Software
• MS Office
• Overall clinic operations
About Al-Futtaim Healthcare
The Al-Futtaim Group has been supplying the UAE with the top global brands of luxury watches, automobiles, home furnishings, and clothing for more than 90 years. Through its multi-specialty chain of more than 20 clinics in Dubai with over 25 specializations delivering the ideal blend of cutting-edge diagnostics, established medical experience, and specialized services, the Group has now launched a completely new approach to holistic healthcare.
Because they are a part of the Al-Futtaim Group, our clinics benefit from having access to the greatest medical services and facilities in a therapeutic atmosphere, as well as world-class quality standards. It's a brand-new approach to healthcare that uses a wide variety of intelligent healthcare solutions to cater to the demands of the patient. This is demonstrated by the fact that we recently achieved the exceptional milestone of being the first primary healthcare network in the UAE to be awarded the Gold Seal by a reputable international organization.
We at Health Hub Clinics use evidence-based learning because it helps us pay closer attention to what our patients have to say. Applying international best practices' to ensure the highest level of care for every family member aids in treating the root of the problem rather than only its symptoms. Most importantly, we provide patient-centered care, as evidenced by the promise of our guiding principle: "We Hear You."
How to Apply
If you are interested in the Accountant Jobs in Dubai UAE, please click the following link and apply online.
Apply Now
Disclaimer: Please note that joblees.com only provides jobs in a single place for our valuable users. We are not providing jobs directly or indirectly. Apply for the jobs at your own risk. Thank you