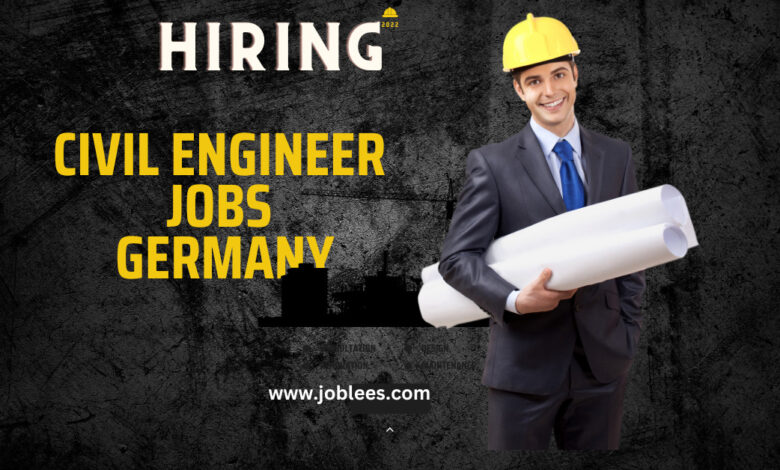 If you are interested, here are excellent jobs opportunity. SaarGrundbau GmbH & Co. KG announced the Civil Engineer Jobs in Germany 2023. More details about these jobs are as below.
Civil Engineer Jobs in Germany
| | |
| --- | --- |
| Hiring Company | SaarGrundbau GmbH & Co. KG |
| Position | Civil Engineer |
| Job Location | Saarbrücken (Saarland) |
Civil Engineer Jobs
Description
Civil Engineer Jobs in Germany
Site manager in special civil engineering (m/f/d)
We continue to grow! Develop with us!
For autonomous project processing and management in specialised civil engineering, we are looking for site managers (m/f/d).
From work planning, construction process organization, construction site organization, monitoring, and documentation, to invoicing and supplement administration, you have it all under control.
On a variety of unique civil engineering projects in southwest Germany, you will work autonomously and be accountable for the outcomes.
This role is ongoing. You need a Class B license to drive.
About Company
The history of SaarGrundbau GmbH & Co. KG began in 1985 with the founding of STS Spezial-Tiefbau Saar GmbH & Co. KG. STS quickly made a name for itself in the specialist civil engineering sector. As a result, the company grew and at the same time expanded its radius of action well beyond the Saarland.
aventas.microtunneling GmbH & Co. KG was founded in 2012. In the beginning, the company only carried out pipe jacking work. The range of services was then successively expanded to include bored piles, anchor technology, slope protection and shotcrete. Consequently, the name was changed three years later to aventas.grundbau GmbH & Co. KG.
In 2015 the merger took place. aventas.grundbau took over both personnel and machines from STS and in parts from aventas.bau GmbH & Co. KG. aventas.grundbau has now established itself as a full-service provider in the fields of foundation engineering, foundation engineering and microtunnelling.
How to Apply
If you are interested in the Civil Engineer Jobs in Germany, please send your CV to the email address given below.
Contact person:
Mr. Christian Schmitt
Email:
[email protected]
Disclaimer
Please note that joblees.com only provides jobs in a single place for our valuable users. We are not providing jobs directly or indirectly. Apply for the jobs at your own risk. Thank you