UK Jobs
Yard Driver Jobs in England 2022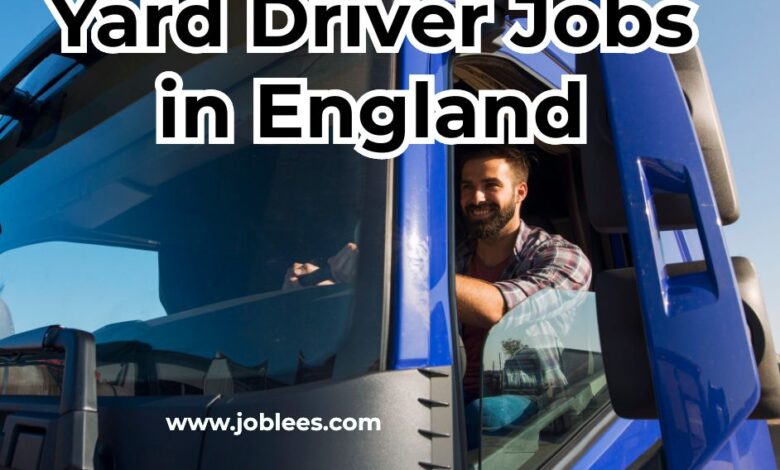 If you are interested, here are excellent jobs opportunity. BCA Group announced the Yard Driver Jobs in England. More details about these jobs are as below.
Yard Driver Jobs in England
| | |
| --- | --- |
| Hiring Company | BCA Group |
| Position | Yard Driver |
| Location | Surrey, GU179LG |
| Salary | £20,000.00 to £23,000.00 per year |
| Hours | Full time |
| Job Type | Permanent |
| Closing Date | 20 January 2023 |
Yard Driver Jobs
Yard Driver Jobs: New Year, New Job!! Apply now for January start dates!
Are you looking for a Permanent Career in 2023?
We are seeking trustworthy, enthusiastic, and qualified people who want to become a part of the BCA family.
Who are we?
With an annual sales volume of 1.3 million cars, 60 sites, and a $2 billion in revenue, we are the most well-known company in Europe's auto remarketing sector. We think that because they are amiable, knowledgeable, and skilled, our employees are the greatest in the industry.
Main purpose of the job
driving and parking a variety of cars around the yard to help with the daily operations of a busy auction Centre. Our yard driving positions may entail a lot of walking and being on your feet throughout the day in all kinds of weather situations due to the size of our auction canters.
Responsibilities
Transporting a lot of cars throughout the yard.
Perform vehicle jump starts when necessary; on-site instruction is given.
Politely direct any problems, questions, or grievances to the appropriate manager.
Complete any additional yard department chores necessary to meet operating needs.
Skills and experience
Possess a current UK driving licence
Maintain good physical health because the job requires a lot of walking.
Capable of working in all sorts of weather
Capable of adhering to directions and meeting deadlines
Willingness to provide a hand when necessary to other departments
Policy
Our company's policy is to hire the most qualified candidates, offer equal opportunity for promotion and training, and not to discriminate against anybody based on their gender, race, ethnicity, age, sexual orientation, religion, or political beliefs.
How to Apply
Click the following link and apply online for the post Yard Driver Jobs
https://bcacinch.postingpanda.uk/Forms/Application?formParameters=KizGpaAy2eUJSkqIVq6fq3hYGjdW6PlzAjFp7wKPPTCbSF6HUnxRjw%3D%3D&jobPostId=355740
Disclaimer: Please note that joblees.com only provides jobs in a single place for our valuable users. We are not providing jobs directly or indirectly. Apply for the jobs at your own risk. Thank you