USA Jobs
Nurse Practitioner Jobs in New York USA 2022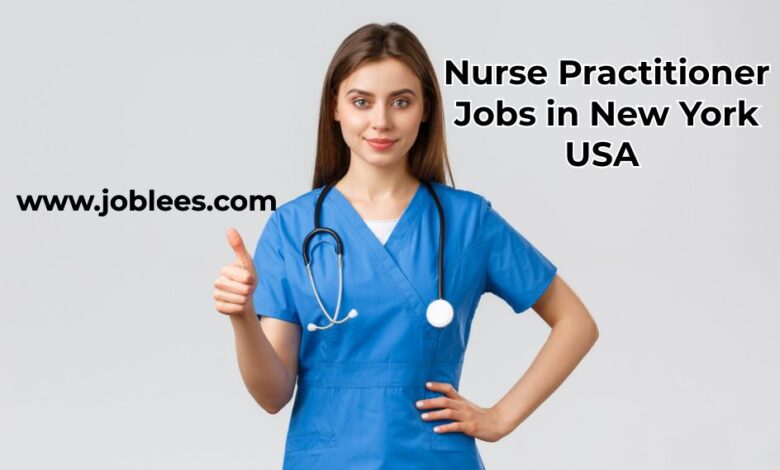 If you are interested, here are excellent jobs opportunity. DEPARTMENT OF VETERANS AFFAIRS announced the Nurse Practitioner Jobs in New York USA. More details about these jobs are as below.
Nurse Practitioner Jobs in New York
| | |
| --- | --- |
| Department | Department of Veterans Affairs US |
| Position | Nurse (Wound-Care) |
| Location | New York |
| Last Date | 26 January 2023 |
Nurse Practitioner Jobs in New York
Summary
As a solo practitioner and in a variety of positions in partnership with other healthcare professionals, the nurse practitioner performs. In addition to providing direct care, he or she may also serve in administrative, educational, research, and consulting capacities for the Geriatrics & Extended Care Service.
Duties
The Wound/Ostomy Nurse Practitioner (NP), a Nurse III Advanced Practice Nurse, works in both inpatient and outpatient clinic settings. The NP has further training in skin, wound, and ostomy care and is academically and clinically competent to deliver a wide range of patient care services at the expert level. The NP works autonomously while continuing to collaborate with doctors, peers, and other suitable members of the healthcare team as well as members of the community.
The NP offers both direct and indirect patient care, which may include consultations, evaluations, diagnoses, education, planning, and treatments for wounds, skin conditions, and ostomies. The NP offers continuing care for patients who have skin breakdown, whether it is current or impending. The Wound/Ostomy NP will act as the hospital's consultant for the utilization of specialized care beds, wound care supplies, and will organize any clinical studies of wound care procedures.
The NP will provide training materials on wound and skin care, serve as the facility's SWAT (skin wound assessment team) chair, advise facility practitioners appropriately, and keep track of trends to identify chances for quality improvement. In line with VA policy, the VA formulary, State laws, and the NP's scope of practise, the NP may begin consultations, make recommendations to other members of the healthcare team, and prescribe drugs, supplies, and treatments. In addition to clinical practise, research is another aspect of the NP's responsibility.
Requirements
For this position, U.S. citizens are required.
Required: designated and/or random drug testing
Discretionary Service Males born after December 31, 1959, must register.
You might need to go through a probationary term.
subject to a background check and security check
English language proficiency is a must. Selected candidates will have to go through an online onboarding procedure.
must be healthy enough to pass a pre-employment physical
Nurse Practitioners
A nurse practitioner must hold a master's degree from a programme accredited by the NLNAC or CCNE, be likened or otherwise recognized as a nurse practitioner in a State, and maintain full and current certification as a nurse practitioner from the American Nurses Association or another nationally recognized certifying body. The candidate's certification [must be in the specialty to which they are being assigned or chosen].
Education
If you are basing all or a portion of your credentials on schooling, a transcript must be included with your application.
Degrees recognized by the U.S. Department of Education
Benefits
A career in the U.S. government offers its employees a wide range of advantages. You and your family will have access to a number of advantages as a federal employee that are intended to make working for the government highly rewarding.
Required Documents
To apply for this position, you must provide a complete Application Package which includes:

Nurse Application: Form VA -10-2850a
Resume
VA Form 10-2850a – Application for Nurses and Nurse Anesthetists can be found at: http://www.va.gov/vaforms/search_action.asp?FormNo=2850&tkey=&Action=Search.
How to Apply
We strongly advise everyone applying to do so online. You must complete the whole questionnaire and submit the supporting documents listed in the Required Documents section below in order to be considered for this position. To be considered, the entire application package must be received by 11:59 PM (ET) on January 26, 2023.
https://apply.usastaffing.gov/ViewQuestionnaire/10977860.
For more information
Email
Disclaimer: Please note that joblees.com only provides jobs in a single place for our valuable users. We are not providing jobs directly or indirectly. Apply for the jobs at your own risk. Thank you