Canada Jobs
Manager Marketing Job in Toronto Canada 2022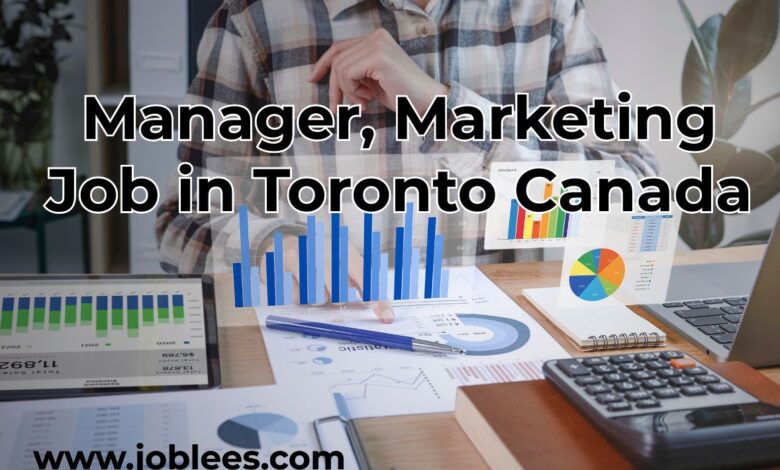 If you are interested, here are excellent jobs opportunity. Canada Post Corporation products announced the Manager Marketing Job in Toronto Canada. More details about these jobs are as below.
Manager, Marketing Job in Toronto
Job title
Manager (Marketing)
Job locations
Toronto, Ottawa, Ontario
Job type
Full Time
Education
Degree from a post-secondary institution, preferably in a related field, OR a combination of professional experience and training that is equivalent.
Experience
3 to 5 years of relevant functional experience
2 or more years' experience managing people
Last Date
22 November 2022
Job Description
The Manager, Marketing is responsible for using marketing and branding to leverage and promote Canada Post Corporation's goods and services. Based on organisational objectives, market factors, and available resources, the Manager chooses, develops, and assesses marketing strategies, programmes, and campaigns. The Manager develops and offers programmes to business-to-business markets using in-depth understanding of clients, consumers, rivals, market circumstances, and CPC goods and services. different marketing and channel support operations (Digital and Physical) are managed, carried out, and optimized according to the product or line of business; these activities include agency management and budget management. works with stakeholders, including partners and suppliers, to evaluate and report outcomes, accomplish corporate goals, and maintain market competitiveness.
Job Responsibilities
Below are the main job requirements and responsibilities for the Manager, Marketing.
oversees numerous marketing activities and tactics and offers advice. manages and coordinates projects and initiatives, as well as their budget, schedules, goals, and impacts.
Creates marketing initiatives such as campaigns for consumer and business markets, channel assistance, internet promotions, promotions for various regional markets, etc.
Utilizing segmentation techniques, business data, internal resources, and the outcomes of prior programmes, develops tailored lists to maximise programme success.
Establishes, maintains, and makes use of connections with key stakeholders, developers, production managers, project teams, clients, product leaders, suppliers, and corporate communications in order to advertise goods and services and to guarantee their collaboration and involvement.
Agency management; collaborates with other agencies to develop unified and successful marketing strategies. serves as the company's go-to marketing expert and serves as a point of contact for the Corporation's official advertising and promotion service providers. She also provides information about the product, timing, target needs, and other matters.
Safety Sensitive Positions
It's possible to classify this position as safety sensitive.
How to Apply
Please click the following link and apply online
https://career17.sapsf.com/careers?company=S000016952T1
Disclaimer: Please note that joblees.com only provides jobs in a single place for our valuable users. We are not providing jobs directly or indirectly. Apply for the jobs at your own risk. Thank you