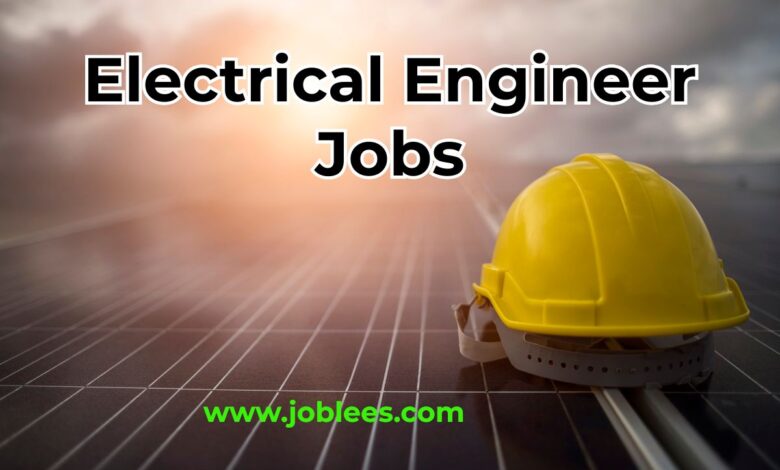 If you are interested, here are excellent jobs opportunity. Aramco announced the Electrical Engineer Jobs in Saudi Arabia. More details about these jobs are as below.
Electrical Engineer Jobs in Saudi Arabia
| | |
| --- | --- |
| Hiring Comapnay | Aramco |
| Job Position | Electrical Engineer |
| Education | Bachelor's Degree in Electrical Engineering |
| Experience | Minimum 15 years of experience |
| Job location | Saudi Arabia |
Electrical Engineer
Description
Aramco holds a special place in the world's energy sector. With the lowest upstream carbon intensity of any significant producer, we are the greatest hydrocarbon (oil and gas) producer in the world.
Our goal is to maximize the value of the energy we generate for the world while also enhancing the value of Aramco to society. To that end, we have made major investments in infrastructure and technology.
Our nine decades of experience as responsible stewards of the vast hydrocarbon resources of the Kingdom have given us the ability to combine market discipline with a generations-spanning perspective on the future. We are headquartered in the Kingdom of Saudi Arabia and have offices all over the world. This obligation has motivated us to provide major societal and economic advantages not just to the Kingdom but also to the many communities, economies, and nations that depend on the reliable and essential energy we provide.
We are among the top five global enterprises by market capitalization and are one of the most lucrative businesses in the world.
Overview
Electrical Engineer Jobs: Many of the design modifications, additions, and improvements in the industrial facilities in the Northern Area were carried out by the Safaniya Design Unit, which is a part of the Safaniya Technical Support Division. The Unit is also in charge of preserving and guaranteeing the correctness of the drawing database. A group of multi-discipline engineering experts working for the Design Unit are responsible for carrying out minor to medium-sized design projects for the current plants and facilities.
Preparing engineering design packages for all onshore and offshore oil and gas facilities in the Northern Area is the major responsibility of the required Electrical Design Engineer. Technical design expertise, familiarity with industry standards, and engineering procedures used in big oil and gas facilities and plants are all necessary for the design process. Additionally, the engineer has to be skilled.
Key Responsibilities
Electrical Engineer Jobs must complete the following tasks:
Create conceptual and thorough design packages for big oil and gas industrial plants, including a work scope, drawings, calculations, and purchase requests. The packages are mostly for existing facilities, although new construction sites can also be needed.
They carry out engineering design calculations relating to transformer sizing, calculations for starting big industrial motors, and other calculations for electrical loads for big industrial plants.
Read and understand engineering drawings, datasheets for electrical equipment, area classification drawings, and several industrial electrical standards pertaining to the oil and gas business. Examine and comment on sizable industrial oil and gas projects, judge technical contributions, and suggest fixes for numerous of these projects-related issues.
Participate in the Northern Area Technical Support Department's Operational Excellence initiative and adhere to its guidelines, which include transferring expertise to younger Saudi engineers.
Visit the onshore and offshore industrial oil and gas facilities in the Northern Area Oil Operations (NAOO) often. The trips will need using a variety of transportation methods, including driving, boating, and helicopter flying. These institutions are mostly located in outlying locations.
Work as a member of an engineering team with a variety of specialties that often communicates to give design solutions for various plant problems in order to ensure the safe, effective, and economical operation of the plants and facilities.
Minimum Requirements
As a chosen applicant, you
own a Bachelor's degree in engineering, electrical. A higher degree, such as a PhD or Master of Engineering, is preferred.
Must have at least 10 years of experience as a senior electrical design engineer and at least 15 years of experience in the oil and gas sector.
The oil and gas industry's multiple technical and industrial standards, including NEC, IEC, API, and other codes and industrial practises, must be understood by engineers.
possess a wealth of expertise in the design and management of large, intricate industrial facilities, with an emphasis on oil and gas separation facilities.
The ability to design and operate electrical systems, including those for power production, transmission, and distribution, as well as for fundamental protection networks and systems.
It will be advantageous if you have expertise working for major multinational engineering firms that specialise in oil and gas facility engineering and design. Teamwork and a safe workplace environment are crucial competencies for this profession.
Working environment
We provide demanding and lucrative professional, technical, and industrial possibilities, and we compensate our high-performing staff accordingly.
Our employees at Aramco work on initiatives that are really on a global scale, supported by investments in money and technology that are unparalleled. Additionally, we make significant investments in people development since, as a global energy company, we are tasked with solving some of the most difficult technological, logistical, and environmental problems.
Over many years, we have a distinguished history of teaching and preparing our personnel. Through one of the largest workforce development programmes in the world, employees at all levels are encouraged to increase their sector-specific knowledge and abilities.
How to Apply
Click the following link and apply online for the post of Electrical Engineer Jobs in Saudi Arabia
https://career23.sapsf.com/careers?company=saudiara05
Disclaimer: Please note that joblees.com only provides jobs in a single place for our valuable users. We are not providing jobs directly or indirectly. Apply for the jobs at your own risk. Thank you